Making Better
Happen™

in Beauty

With Sustainable Sourcing
Sustainability is at the heart of everything we do, and we work holistically across all our supply chains to identify risks, find solutions, and make a positive difference.
With Applied Lipid Expertise
We apply and share our technical knowledge and decades of experience to enhance the performance and efficacy of natural lipids and optimize their use in cosmetic formulations.
With High-Performing Naturals
Our expertly processed plant-based ingredients offer unique features, advantages, and benefits to help overcome formulation challenges and meet new natural trends.
All our ingredients are from renewable plant sources, and we are pioneers in ethical supply chains.
To us, that means sourcing raw materials in a sustainable, responsible manner with fair, transparent working conditions for those involved, taking into consideration environmental and social impacts.

Each raw material is carefully selected and expertly processed to create specialized ingredients that optimize the functionality and sensory appeal of many different types of cosmetic applications. So it's easy for you to choose the best and most natural fit for your formulation needs.
What's more, our expert team is always on hand to help you overcome technical challenges, meet new trends, and react to market demands. We are here for you.
News update
November 2023: We are proud and delighted to announce that AAK has been awarded a 2023 Sustainable Beauty Award and named the Sustainability Pioneer category winner. Organized and presented by Ecovia Intelligence, this award recognizes our work driving impact partnerships that unite diverse stakeholders to work towards common social and environmental goals within our supply chains and connect meaningfully to our overall purpose of making better happen. You can read more about our holistic sustainability approach and partnerships here.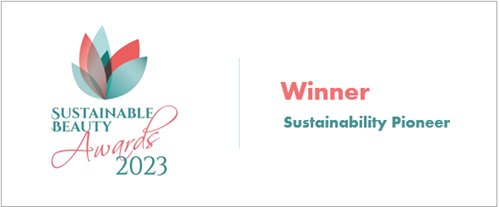 Meet us in France in the New Year: The AAK Personal Care team will be at Cosmet'Agora, Paris, Stand 39-42, from 16th to 17th January, and Staffan Norberg, our Product Technology and Innovation Director, will be presenting at the Lipids and Cosmetics Congress in Bordeaux on Thursday, 25th January. Find out more at https://www.cosmetagora.fr/ and https://www.lipids-cosmetics.com.